Mariko: Today, I'm remotely interviewing NERD's first female programmer, Aurore, who is also known for her mean baking skills!
Please introduce yourself and what your role is at NERD.
Aurore: My name is Aurore. I'm part of the Deep Learning team. I work on research topics and technologies that we are trying to develop which might be useful for games, and other areas.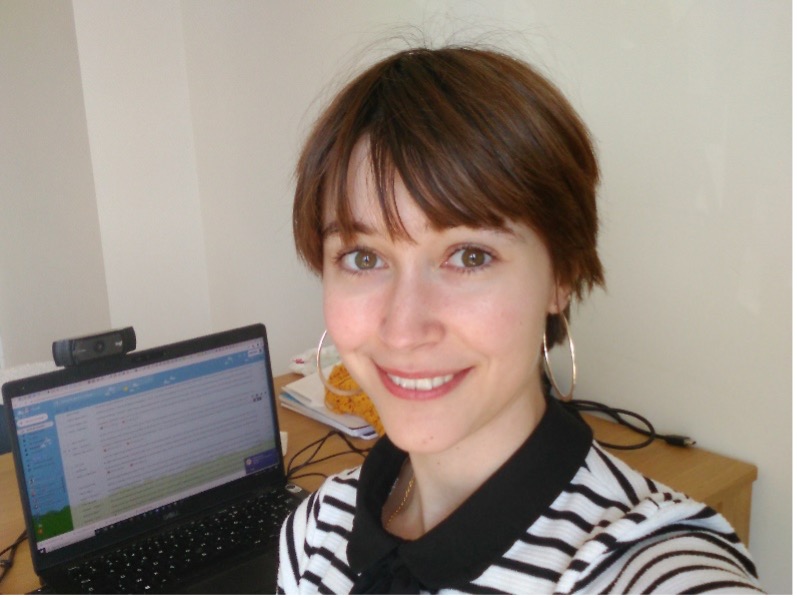 Aurore at her apartment
Mariko: Why did you apply to NERD? And after joining, was it everything you expected?
Aurore: I wanted to work in an environment I could be proud of, as well as fun and interesting in terms of technology. When I found out about NERD on the internet, I thought it was an interesting opportunity… and yes, it's as cool as I expected it to be.
Mariko: Why did you decide to get into deep learning? What fascinates you about it?
Aurore: I wasn't planning on working on deep learning in the beginning. It's not what I majored in during my master's studies, but it's also true that this area is developing really fast, and there are lots of things to do. Deep learning also requires applying knowledge, so I thought it was very interesting. I might not be a pro (yet), but I thought I could learn a lot of things. I also thought I could be a good member of the team.
Mariko: So, you're a member of the CSE. Can you explain what you do?
Aurore: We help in creating a good environment at work. We want everyone to be happy at work, like eating crepes! (laughing) If there's a problem, NERD members can come to talk to us and we'll try to solve their problem. We also want to make sure that everything is done correctly concerning labor laws. Even if I don't know a lot about it yet.
Mariko: Why did you apply to become a member?
Aurore: At first, I thought CSE members were cool. They contributed to making me feel good at the workplace, and I wanted to take part in that.
Mariko: What's currently a typical day for you?
Aurore: It varies and depends on the project I am working on. Sometimes I work on research projects, so I have to read papers or documentation. I often exchange with other members of the team to have better ideas. Sometimes I work on a more concrete project, which I would code and develop to show what we want to do. It's really different every day.
Mariko: What's your current hobby?
Aurore: Oh, I have lots of hobbies! I'm currently playing Animal Crossing… I try to draw and paint… and I also want to finish my knitting project.
Mariko: What are you knitting now?
Aurore: A summer top 😊
Mariko: So how long have you been studying Japanese? And why did you start?
Aurore: I started learning Japanese in engineering school, for 3 years, and it's been more than a year now at NERD. I wanted to learn because I watch a lot of anime and read mangas. I really like Japanese culture.
Mariko: What is your recent favorite anime and manga?
Aurore: Hmm… the last anime was Devil Man Crybaby. It's the last one I watched and that I liked. Manga… it's not recent, but I like Hunter x Hunter.
Mariko: What's your favorite word or proverb in Japanese?
Aurore: Ganbarimasho!
Mariko: What is your favorite game? You can only pick one!
Aurore: Oh, that's difficult… I would say NieR: Automata. I played it on the PC.
Mariko: Besides Animal Crossing, what game are you playing right now?
Aurore: I'm playing Final Fantasy 12 on the Switch.
Mariko: Me too!
Mariko: Please show me something interesting that's on your desk right now!
Aurore: (Stands up and brings a bonsai)
Mariko: Oh, it's quite a big bonsai!
Aurore: Yes, it's been growing quite a bit. I'll need to prune it soon, but I'll need to go to the bonsai shop so that I can learn how to do it properly.
Mariko: It's difficult to keep a bonsai, right?
Aurore: Yes. I have some books and trying to learn. This one is an easier one. It's a ficus. This one won't die so easily. I got it from the bonsai shop in the 15th district.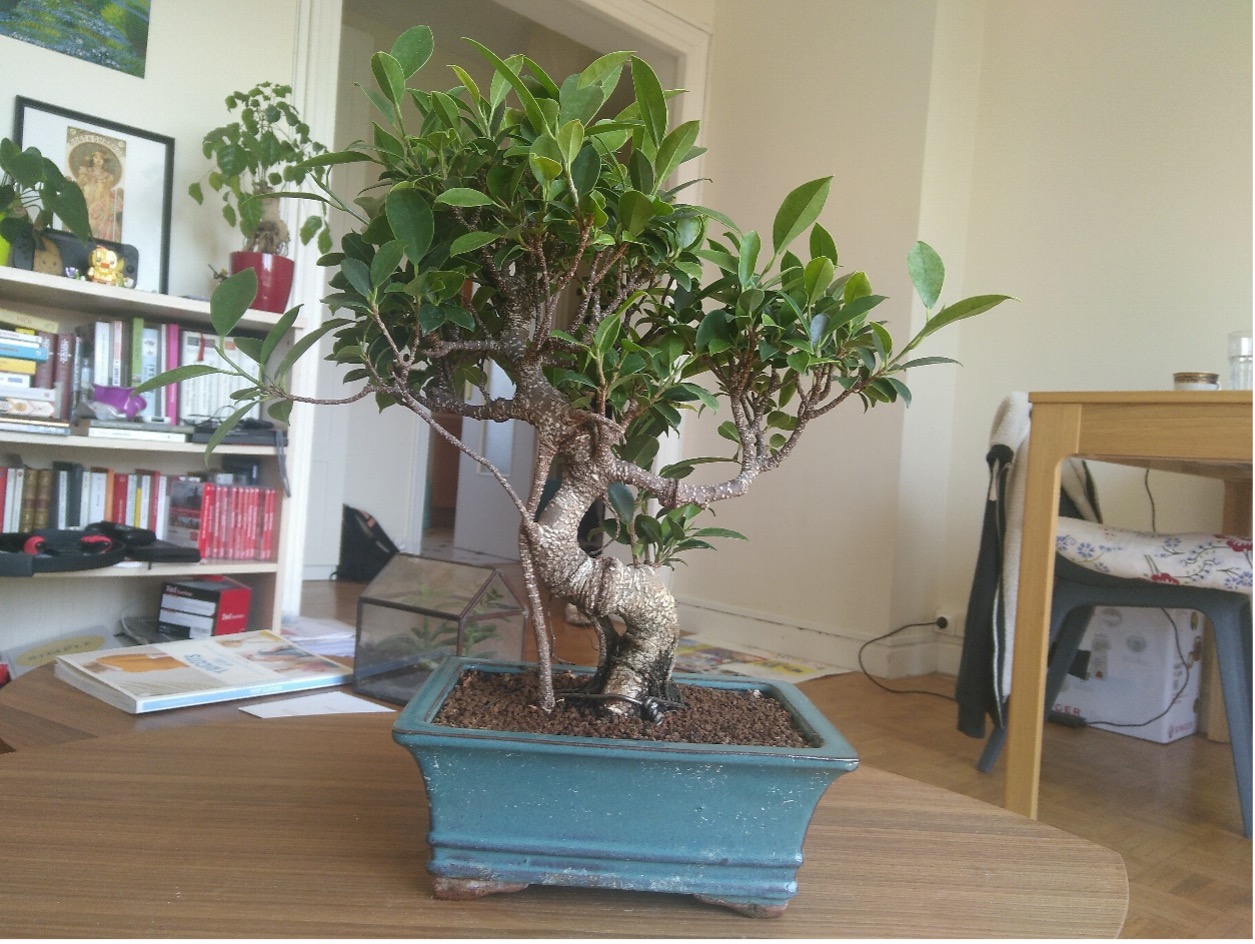 Ficus bonsai
Mariko: So, you went to our headquarters in Japan for a business trip. Was there anything interesting or memorable during your trip?
Aurore: I really enjoyed the radio taisou (radio calisthenics). I did it everyday!
Mariko: What's your dream?
Aurore: I want to become a super mom. I would like for my children to be proud of me. This is one of the reasons why I work in this industry. I wanted to work on something my kids will be proud of.
Mariko: Thank you Aurore!

CSE: Comité social et économique (social and economic committee) is the employee representation body, composed of elected staff members in companies with at least 11 employees.